PiesMenuForMoi3D
From MoiWiki
Jump to navigation
Jump to search
Native Interface's user of Moi3D is completely simulated with AutoHotPie (created by Dumbeau) by Pilou
English and French Version
You can go there before help in English on this page! English or French version (bottom page)
Download & Install Original AutoHotPie [1]
Download & Install Original AutoHotKey (Normally not necessary but who knows! [2]
The Pies Menu is readymade to work without any tutorial! :)
Unzip and Put all Files of the "Standalone" inside the AutoHotPie folder

Unzip and Put the Commands' files inside the folder commands of Moi

Unzip and Put the scripts' files in the folder script of Moi - not existing create it


Launch AutoHotPie

Menu File / Save and Run

Launch AutoHotPie again and Press the green button "Save & Run"

Launch Moi3D

AutoHotPie will called by its shortcut "X" ESC for hide it

Check in the French profile if the key not to be used "Y" is incompatible with your shortcuts - if so change it!
Have fun!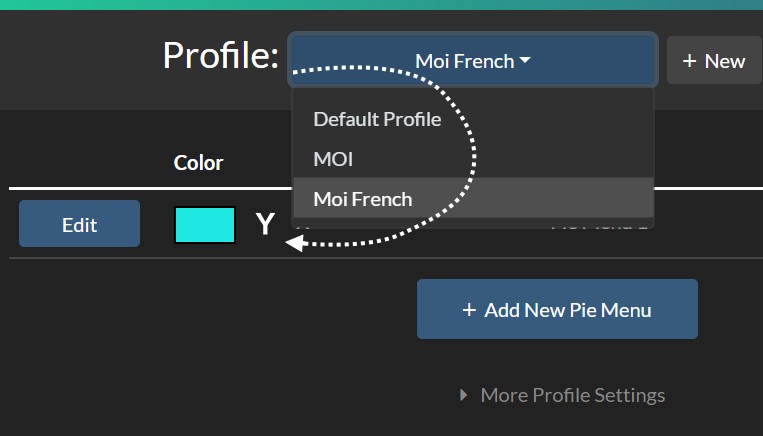 English Version