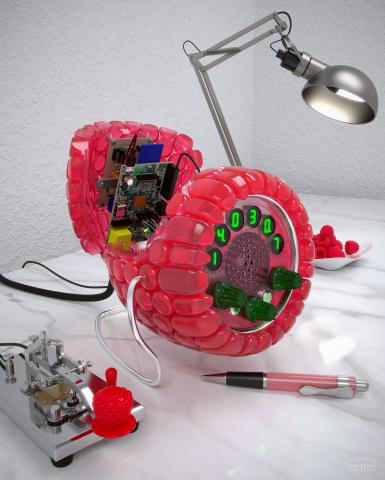 Another whimsical radio design!
"SDRpi".. SDR stands for Software Defined Radio, and add to that the compact versatility of the ubiquitous Raspberry Pi (a credit card sized PC)
The concept here shows the implementation or such a setup, becoming more popular with Amateur Radio experimenters - adding to that a bit of "fruity" aesthetics and the "fun" factor only increases.
Rendered in Thea Render (TR2).