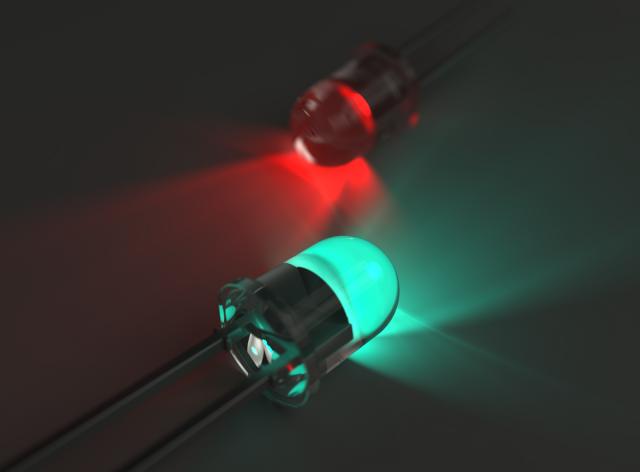 Here are a couple of realistic looking Light Emitting Diodes (LED's) constructed to closely approximate light output. Render was done in Kerkythea ]in Metropolis Light Transport (BPT) mode with 700 passes]. It took over the weekend to render a very smooth image, using Intel core-i7 (8-core) at 3.4ghz
The lens material was set to an IOR of 1.545 to approximate the light-bending of clear epoxy.

The Kerkythea 2008 Echo rendering studio is an open-source application available for free use, though development has moved to the commercial Thea Render product. http://www.kerkythea.net/joomla/
Look for the beta release candidate 2.5.2 made for 64-bit PC's.