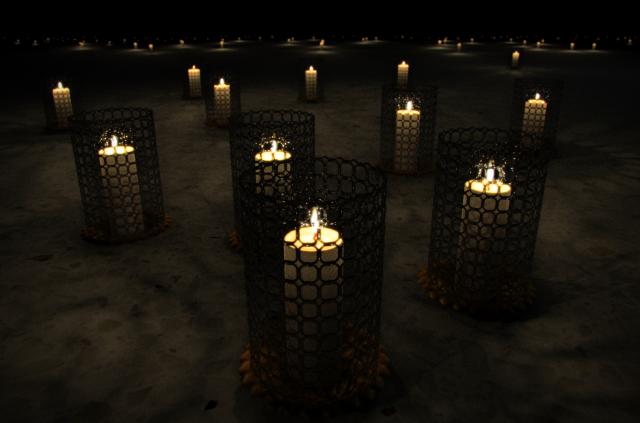 The Candle Cosmos - Zen through Moi3D.
Allow the millions of flickering lights to clear your mind... now open MoI and get to modeling!

The glass screen shade around the candle is made from a repeating pattern of Blended surfaces, and is Flowed around a cylinder. The candle itself was made from a Twist of an extruded shape.

Render was made in Kerkythea (Boost beta) in Metropolis Light Transport (BPT) mode.