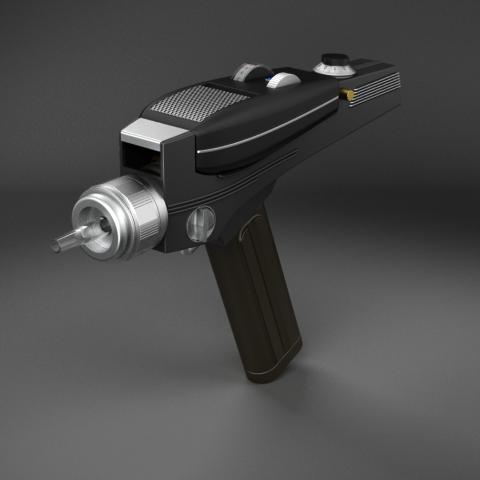 Just a little project during some free time. Based on measurements and images of screen-used props.

Like many TV props, the Phaser requires a little imagination to iron out the irregularities of a hand made object that only had to be convincing on low-res 60s televisions. This is my version of a "real" one, fresh from the Star Fleet quartermaster.

MoI is ideally suited for this sort of modeling. Texturing and renders were done in Strata3D.