Hi Marv, if you mean to just add a few of your own entries to the list, you would use the "Add style" function, there are a couple different ways you can access it.
One is to use the menu on the Scene Browser, that's triggered by clicking this arrow on the "Style" scene browser section: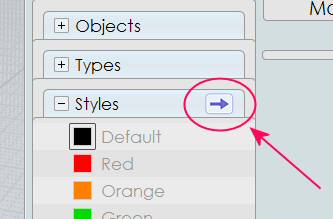 That will open up a menu, choose "Add new style":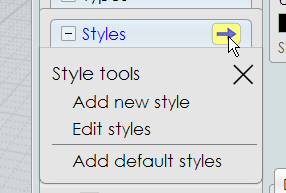 The other is if you click on the style line in the object properties panel, that will open up a menu and there's Add new style" button on that menu:
Use either of those to add new styles, if you want to remove some use "Edit styles" for that.
Using those will edit the list of styles for the current file. The default set of styles can be altered by setting up a 3DM file that contains the styles you want to have as the default, and then specifying that file as the startup template file under Options > General > Template file. That will cause the styles (and other per-file settings) to come from that file when MoI starts up or when you do a File > New.
- Michael