(for me) maybe not for you!
From a Bear17 idea for the Move function
Grid Snap Off
Straight Snap On
Object Snap ON
Select the black vertical left line / Show Points
Click on the empty space
Select the left bottom point and the green diagonal
Move horizontally the right extremity of the green diagonal for intersect the right vertical moving line
( line is moving because it's a mirror of the other line)
As the Snap is not working in this case (for the moment)
Have you a trick for draw some helper lines And/ Or figures for find this horizontal intersection point?
Big zoom is possible but that is not an exact Snap result!
Mathematic is possible but that is not a graphic drawing solution!
Green rectangle is 26 x 10 , Z Bottom rectangle = 60, Big black vertical line is 120 (not shown entierelly here)
Top black line is 18, Black vertical lines before moving moving are 60
http://moiscript.weebly.com/uploads/3/9/3/8/3938813/headache.3dm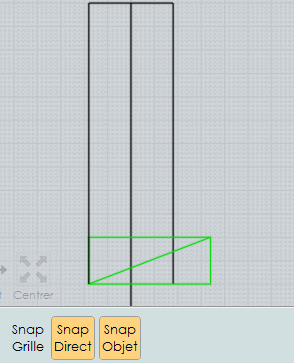 Diagram of the problem :) (unity X10) (angle is unknown, little black dotted line vertical on the right is 100)

This zoom shows that the result is not axed on the origin vertical big line! (if yes the middle of diagonal will should be too)
A big zoom gives 26.727272... of the yellow horizontal line who is surelly the good result...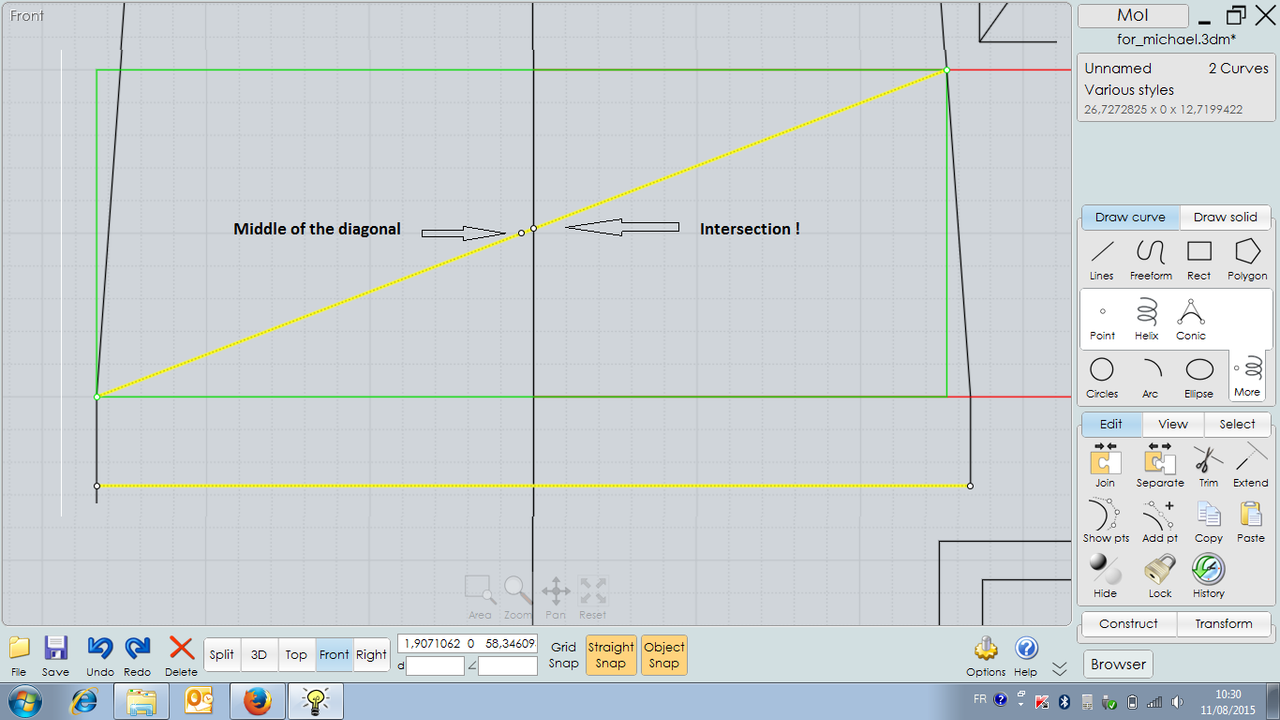 Method of Bear17