You can of course use Moi for make any volumes! ;)
http://sketchucation.com/forums/viewtopic.php?f=323&t=57831#p526077
Eneroth RailRoad by Eneroth free
You can simulate any steam or electric rail even roads!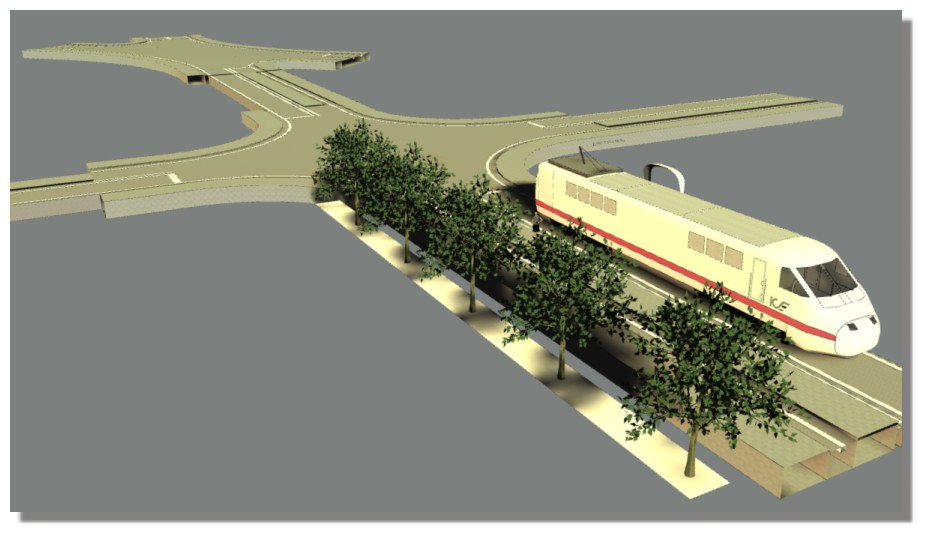 But the more funny is taht you can use it for animate anything on a path!
Just hide the rail (or not)
Little trick when you create a new volume : make the 7 clicks asked in diagonal front/behind, left/right ...else that unsuccess!
This new volume created, it can transport anything!
Just put anything volume inside the groupe with the Menu Window/ Onliner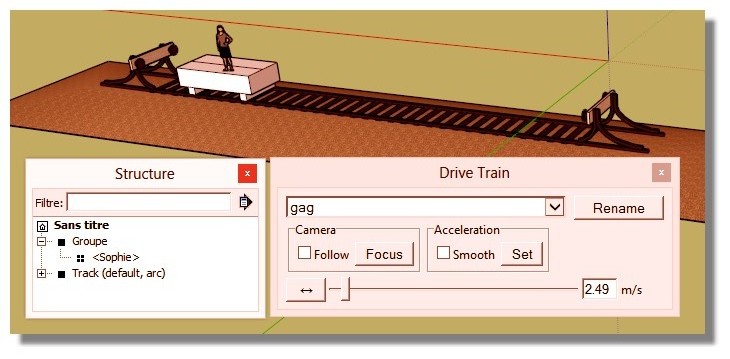 Another little trick : for inverse the way of displacement,
put the speed cursor to 0, click the double arrow, put the cursor at another speed!