Sorry, I spoke too soon...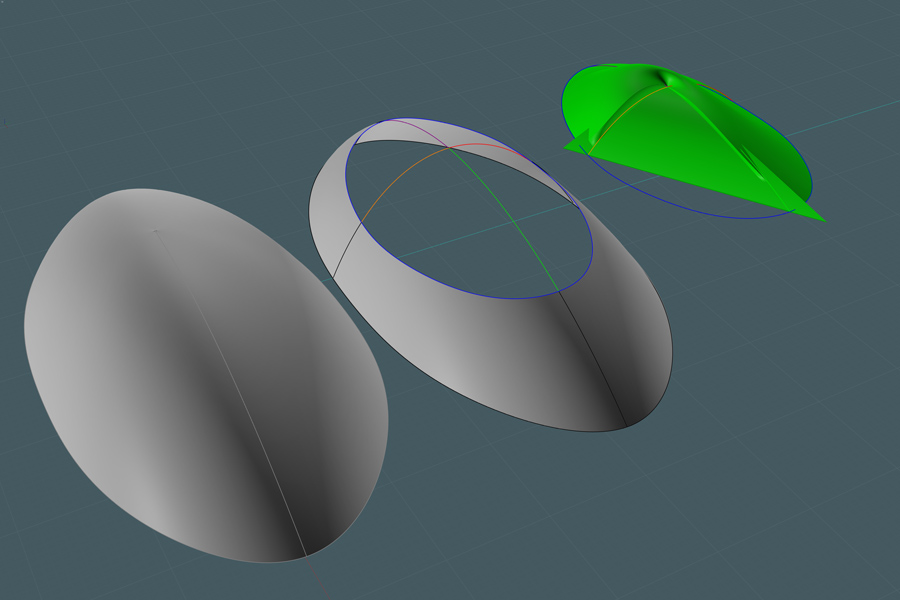 This has worked for me many times, but in this case I tried to break it by making sure the control curves were not very uniform.
The bottom dome was successfully created by Network with a profile ring and four separate profile ribs.
The top Network failed even though I made sure that ALL end-points touched.
It may have something to do with the fact that the control ring is not very flat.
You should present your model's .3dm file for others to work with. My attempt is made available here for any to solve more gracefully.
http://k4icy.com/Moi3D_Tutorials/ex_01aN1.3dm