Hi Kevin, just part of how Blend works can make it this kind of issue happen when you've got tightly bending areas.
Blend tries to make things come off perpendicular from the edge curve and if the edge curve bends around in a small area it will make for a "bunching" type effect like this:
You can get a similar kind of bunching when trying to do a fillet around a tight corner that involves an offset like this: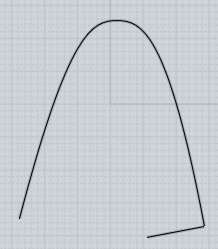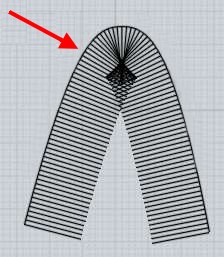 It's sort of a fundamental problem with tightly bent shapes for construction techniques that involve coming off perpendicular from a curve.
In order to avoid it you'll need to make the cut away portion not have quite as tight of a bend right near the end.
I am planning on adding an option to Blend that will make it behave a bit differently than only coming off perpendicular from edges which could then help for cases like this.
- Michael