LightUp can do GPU-based realtime lighting (like Lumion etc), or you can bake the lighting. It really depends on what you want.
Also added a simple raytracer embedded inside the Preferences dialog which can give you a quick preview thumbnail without needing to run the whole lighting process: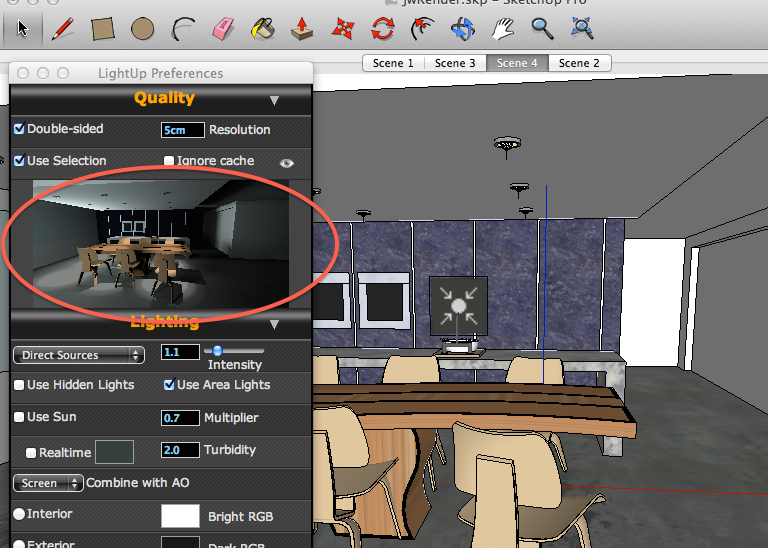 The dull sounding "No Backface culling" is pretty neat too. You may want to model with backface culling (ie just showing Front faces) but when it comes to plants and foliage in particular, it looks horrible to 'lose' half your foliage. Enabling "No Backface culling" for that Group means you get the density but keep the performance.
---
Pilou
Is beautiful that please without concept!
My Gallery