Hi David,
Hope I can explain: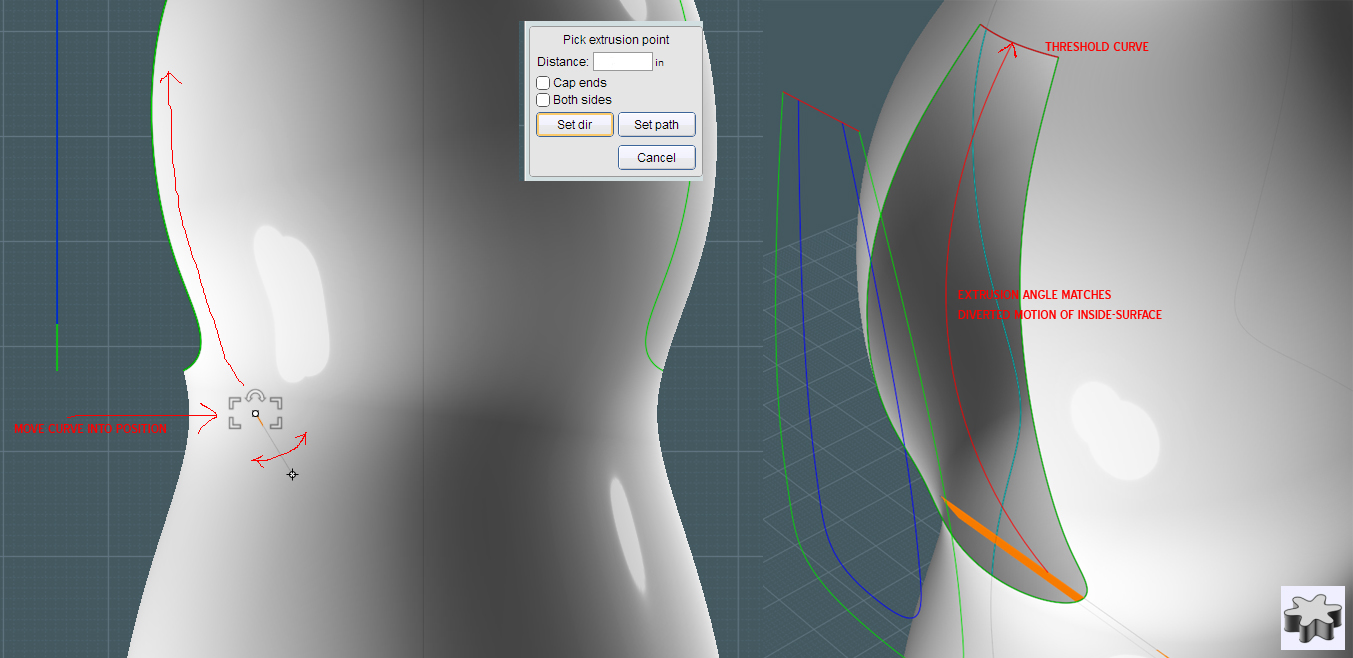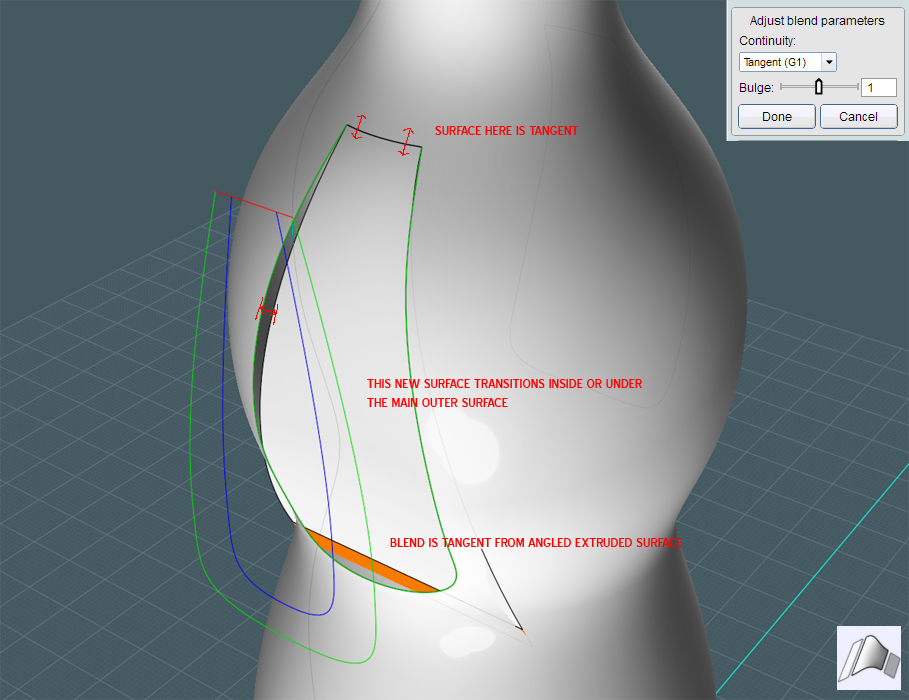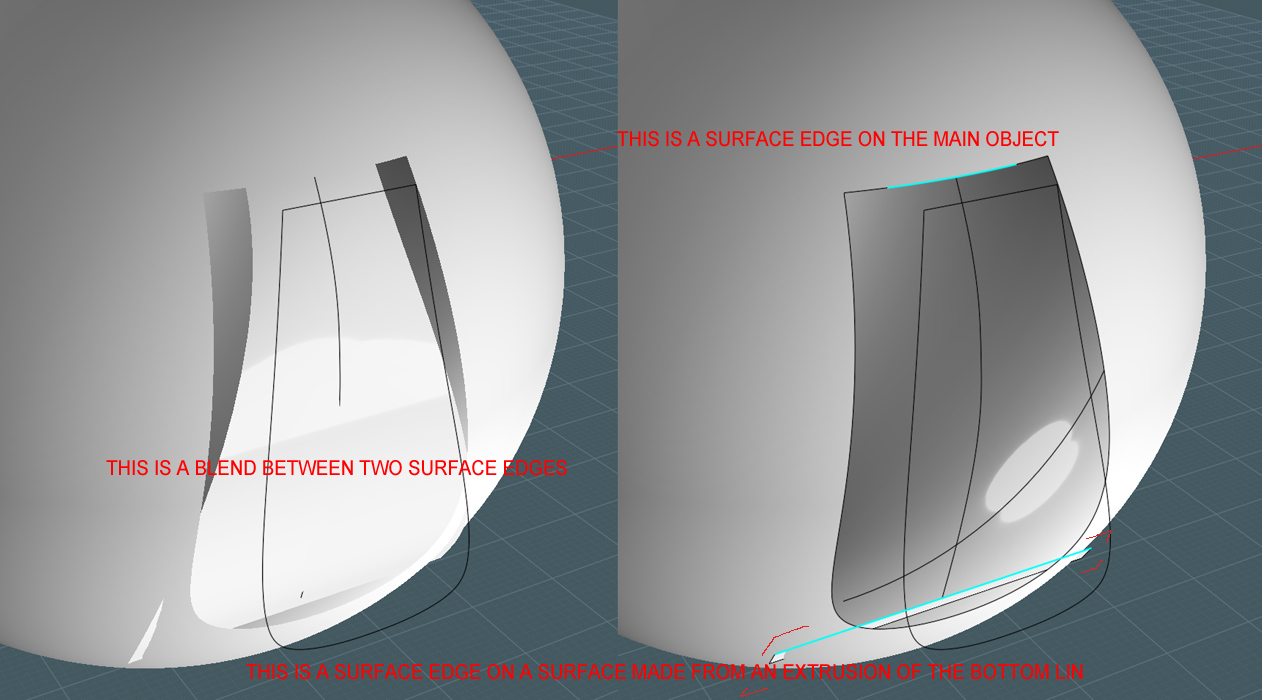 What we're doing here is creating a surface, with an edge once Blended between a side of the hole within the existing object to that of a surface representative of the newer recessed surface that sinks below...
(eh... let me simplify):
There's a curve by itself (as a reference) residing somewhat below one of the open sides of the main object.
I Extruded that line as a simple means to create a surface by which I could use its edge to tangent the ("pealed away") Blend off of. The line can be a curve if you wish, and the Extruded surface can easily be another curved surface.
So once a Blend is performed between the upper edge and the (temporary) surface that is below, on the other side - the new surface now swoops to a recessed area.
You can delete that extruded "diversion" surface after the Blend is made.
I may have sounded confusing here: does any of this help?