Hi Nancy,
There's no way yet to view surface-normal orientation in Moi yet as Michael may explain.
however, You can use the picker activated by the 'C-Plane' tool in the 'View' tab: the picker will show you the (u,v,)W-orientation of the surface.
So don't click on 'Done', but just touch the picker to any surface.
If the picker appears to sink below the surface, then you'll need to use the 'Flip' text command.
By the way, as you know, the 'Flip' command works on the entire compound surface, so if one sub-surface has an incorrect orientation, then you would have to Separate that surface, flip it's normal, then re-Join it to its compound group.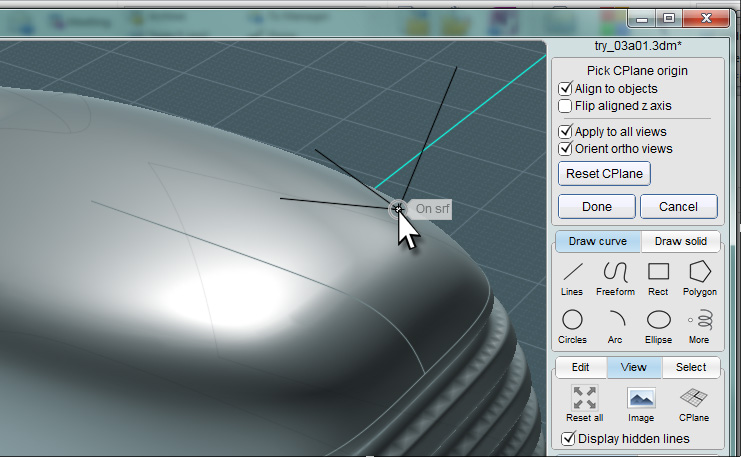 Mike