Hi Sunan!
Why I'll just whip a tutorial right up - it's why they call me "Magic"! ;-)
Ah, yes...
There are many ways that NURBS solid modeling can go about this shape, and MoI can surely fit the bill.
Here is a quick tutorial that can create the shape you're looking for in just a few easy steps:
The method I'll use here works with Profile Curves and Profile Rings, to be used with the Network command, which I call a "Complex Axial Surface"
Visit my tutorial here to see a more in-depth discussion -
http://moi3d.com/forum/index.php?webtag=MOI&msg=4610.1
First, draw the circles derived from the body of the bottle you're working with...
Then, make a copy to start generalizing you shape...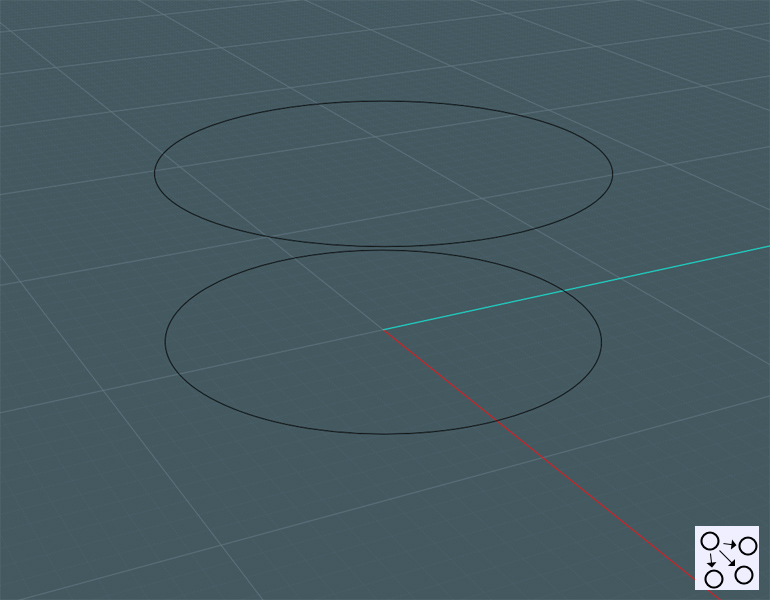 Now, go to a side view and create profile curves using one of your curve tools...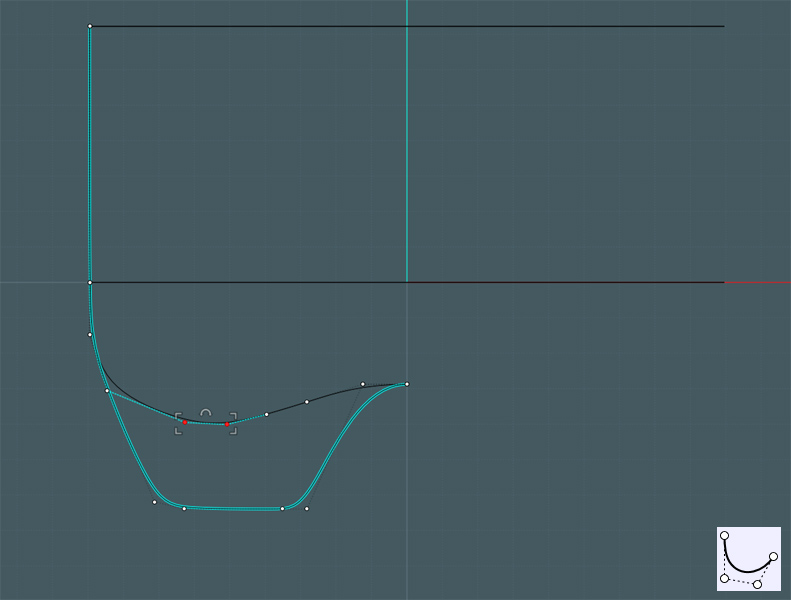 Notice how I made a copy and then used Show Points to allow me to move some of the control points.
The taller profile represents the foot of the bottle base, and the shorter will become the recessed area.
Next, we need to Array copies of these profiles...
I made three adjacent copies of the foot profile curve so that when Networked, it will become more flat where these shapes are repeated.
I Circular Arrayed the foot profile set five times around the center axis.
The blue curve shown here, is the shorter recessed profile. To move it exactly in-between the foot profile sets, I used Rotate (from the center axis) to rotate the blue line 36 degrees.
(360/5/2)
When Circular Arrayed five times also, that profile fit in sequence with the foot profile set.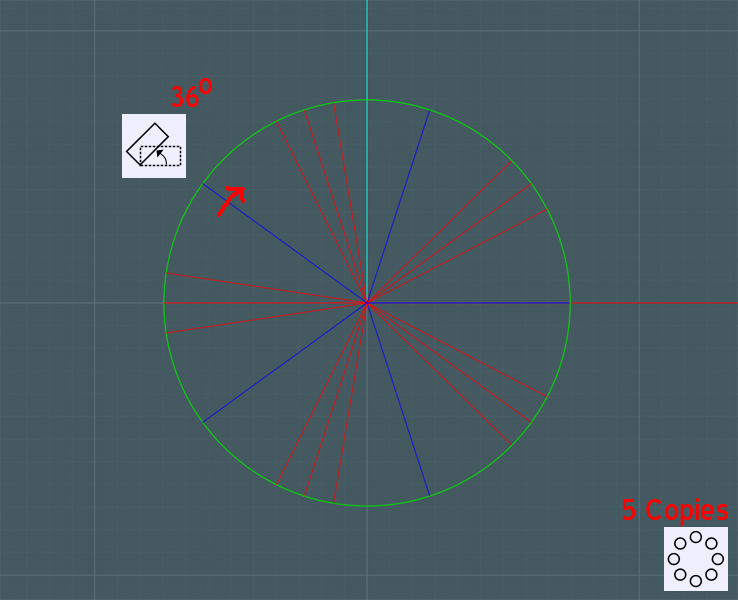 It is a good idea to make more copies of the profile ring. I'll use Copy and then Scale 2-D to place these closely along the general shape of my profile curves.
Network will create an averaged surface based on where these curves go. The closer to the end shape they are, the cleaner it will look.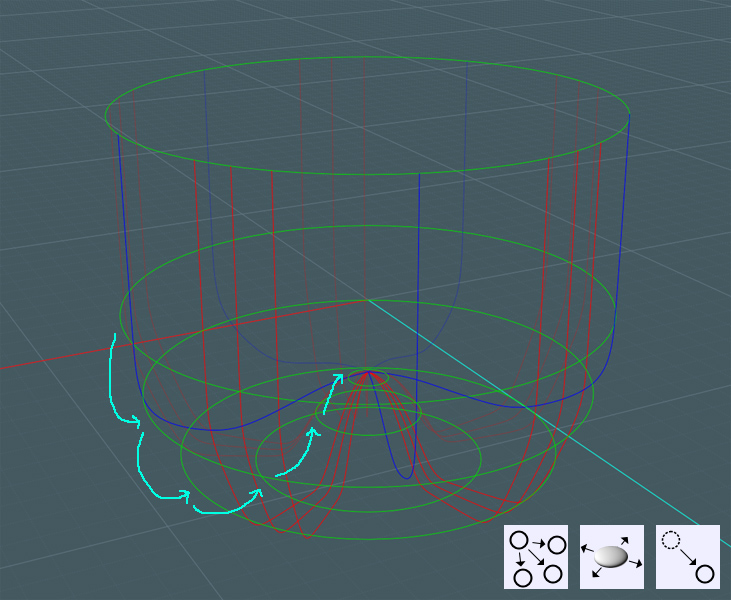 Of course, you can go back and alter the curve shapes and ring placement to suit the final result (as I have).
Select all the rings and curves and run the Network command...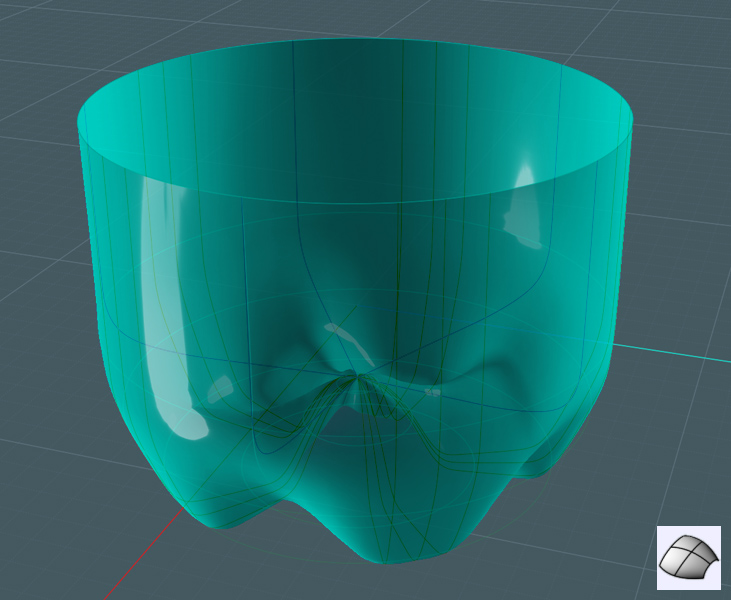 Here you go!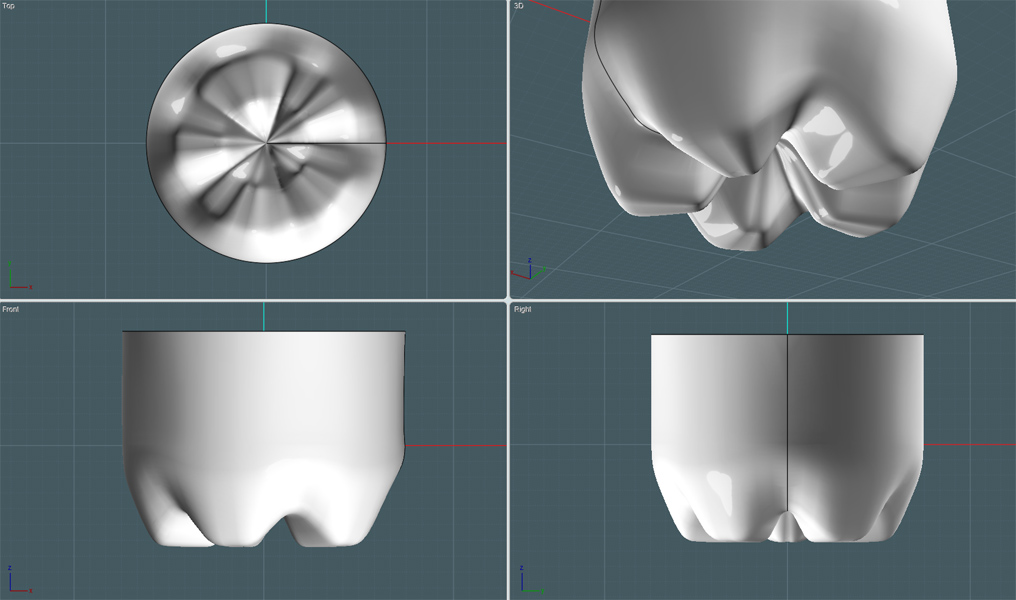 Mind you, this is a little rough, of course for tutorial purposes.
You can do a few things to tweak your Network surface for better effect.
A little Boolean and Blend work may only help as well.
I hope this tutorial helped.
Mike