Yay!!!
One of the sports rings I created finally came in today...
It's a really neat feeling to be able to hold the real life shapes and surface you created virtually in MoI.
(I know many of you do this day-in-and-out)
Of course, those ring company guys are able to do all the extra minute craftsmen things to really make it come to life. Don't ask me how they figure the gem stones out.
So, I'm guessing that .3dm file I sent worked for their mould. :-)
I was given a minute to look it over and I made a scan: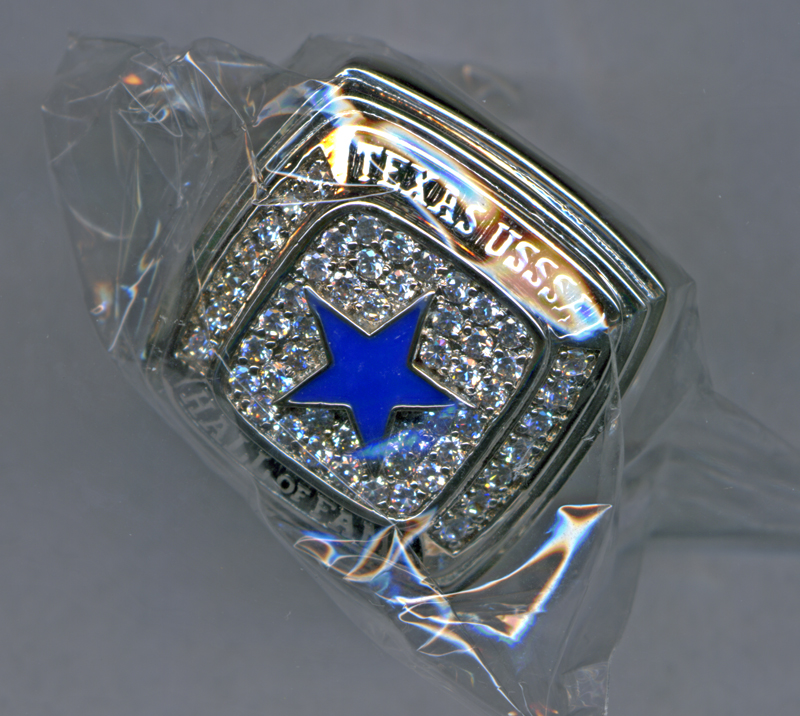 And my boss trying one out: (blurry)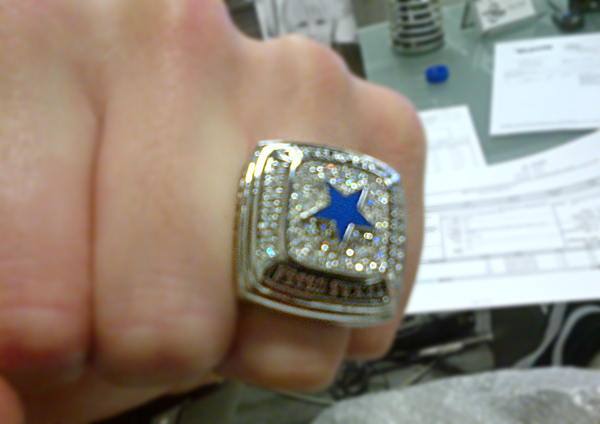 (I wish I had my camera today...)
Yes - we all think agree these kind of rings are ugly, but I suppose they mean something to the players.