My favorite part is the detail in the vent cover for the pull-string part of the engine.
Well I got inspired...
I got a little practice on the CAD side, focusing on the arrangement of the elements before sweeping and etc.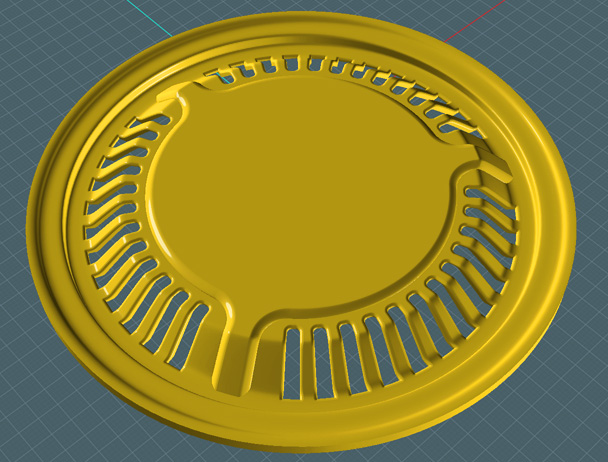 It could be a hub cap too.
I can see that there's a lot more detail work to the your chainsaw than meets the eye - Good work Zarcow!