Wish I would've made a tutorial from this one...
I spent a good month a couple of years ago learning SketchUp by designing this luxury retro-styled hauling trailer that could double as a mini-camper.
It was made with good ol' polys and a lot of "Follow Me's" and "Push-Pulls"
There were extremely tricky connections and surfacing issues, and problems were always around the corner.
(pic posted at bottom)
I thought I try my hand at a MoI NURBS version:
It only took about 45 minutes to get what I have here!
Not to "preach to the choir", but MoI is not only extremely easy to use, but has a really powerful arsenal of tool configurations and snaps for such a simplified modeler.
I though that maybe this time, I'd throw in some design tweaks on my mind. Like a more swooopy profile - less boxy! :-)
I would've spent a lot more time on this model, adding bits and details,
but - since I don't own the save-able version of MoI yet (......)- I had to spare this model as just potential a learning example.
I learned a few little MoI nuances in the bargain too, such as quicker ways to go through certain command processes like Trim.
I also found out you could make a line between the outside of two circles and it would find both tangents for you.
It had a flag on both ends of the line with "TAN/TAN" displayed.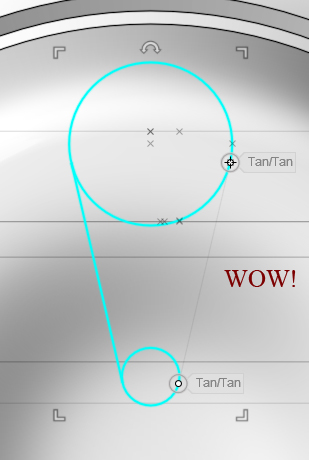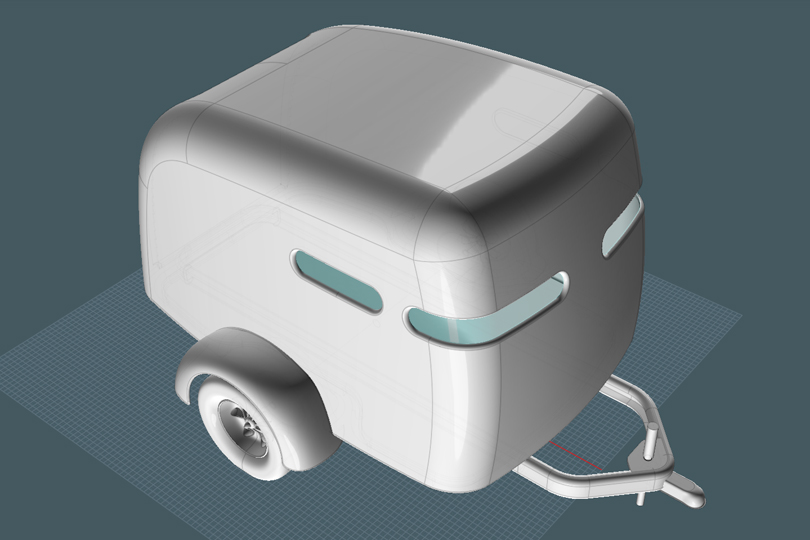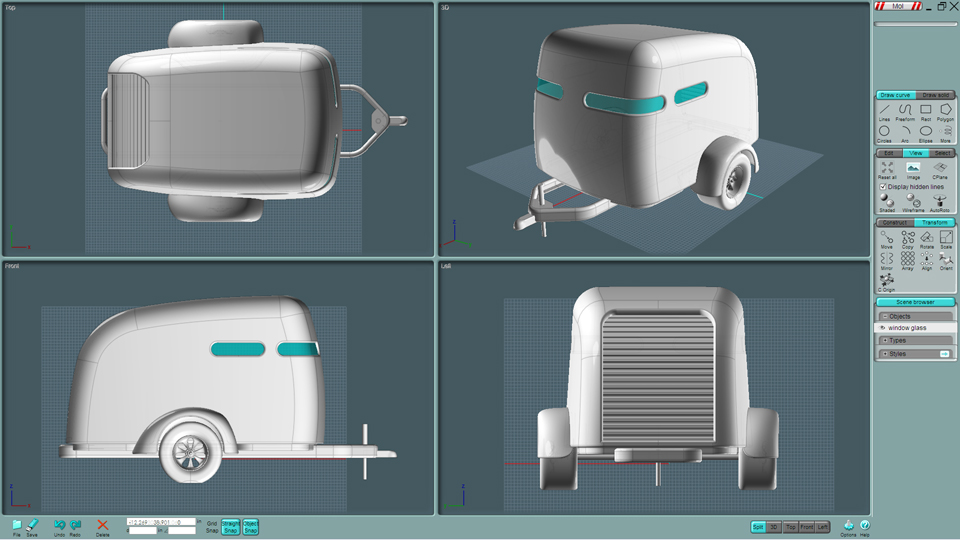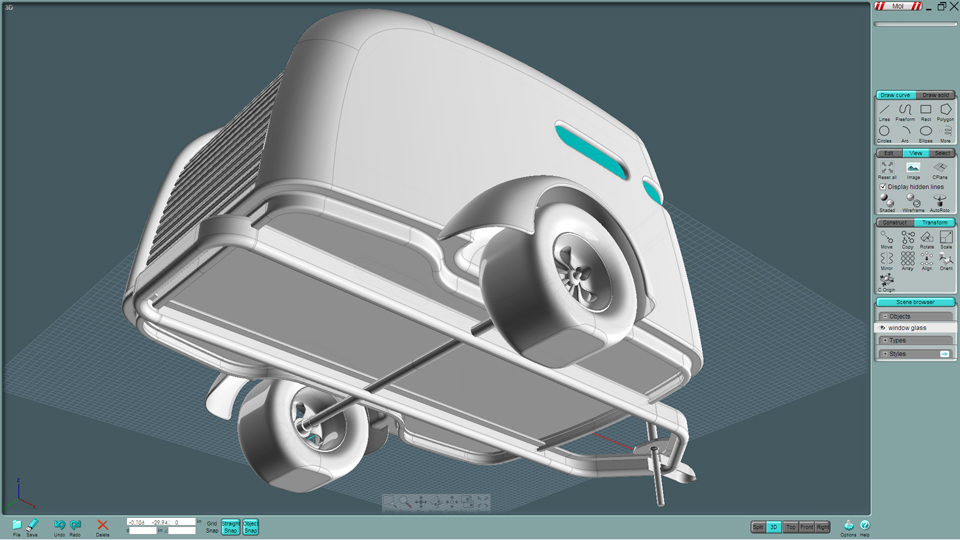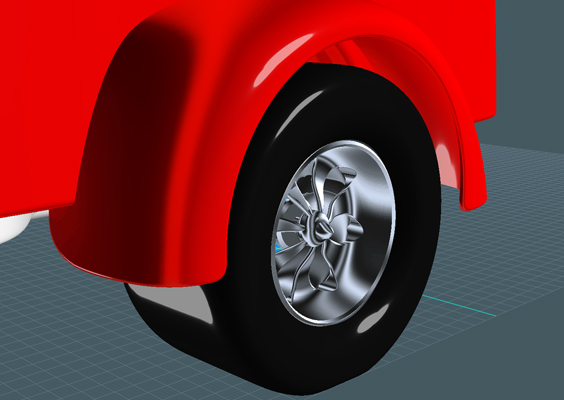 This pic rendered in VRay from SketchUp where it was modeled.
I had half a truck designed too, but I painted myself into a corner on the model and SketchUp was starting run too slow, so...