Here is the nearly completed toilet model I've been working on for a bathroom scene.
This is what happened to my Network example shown earlier.
- I'm a sloooow modeler when perfectionism interferes.
Like the sink I designed, it employs an obnoxious and unconventional mechanism for operation.
In this case, a Victorian styled flushing handle mechanism that uses levers and a counter-balance.
I may design the internals at a later time.
BTW, it's the "Royal Flush 3G", and sports an illegal 15 liters per flush!
And hydro-dynamically engineered for maximum evacuation speed.
Of course it would be marketed and shipped with 6 liters (modded later by user)
Yes... it's a king's throne. ;-)
This is a rough render in MLT mode showing the toilet.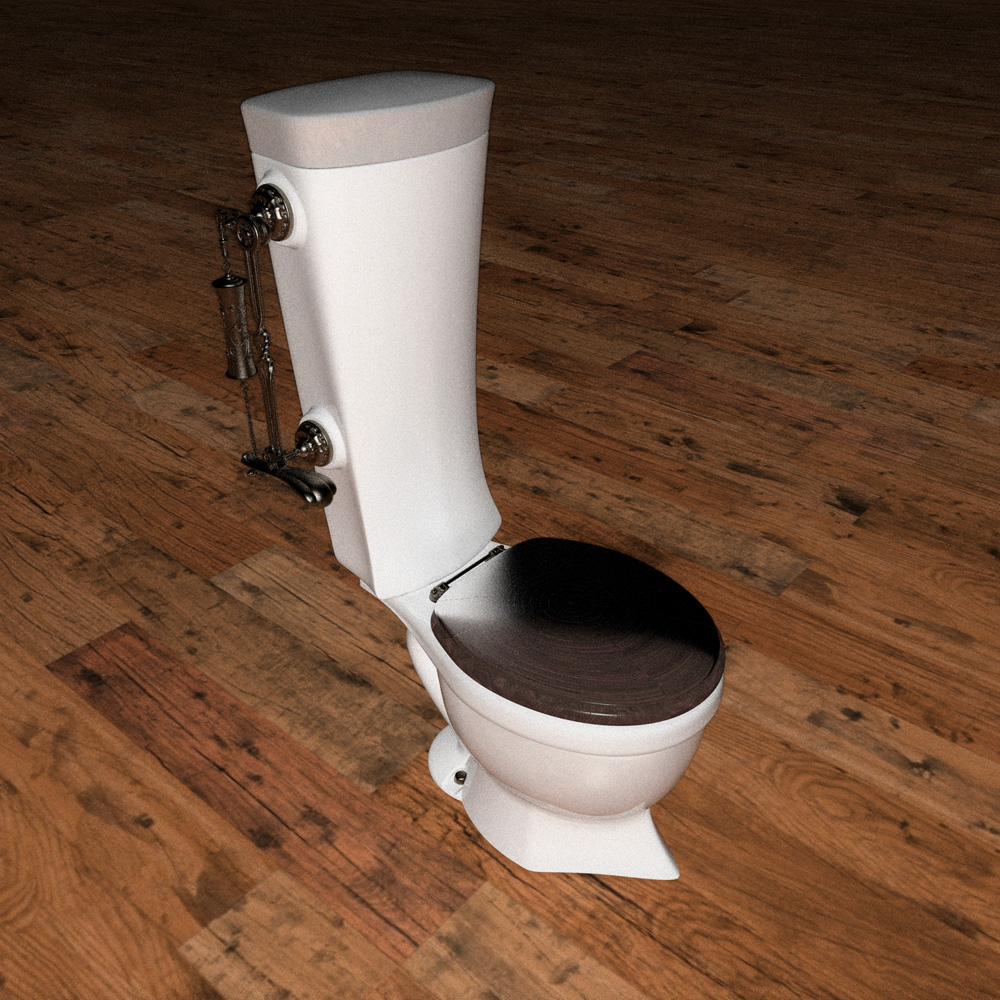 I still need to learn how to orient the textures on curved surfaces.
Here is a clean render of the flush handle mechanism.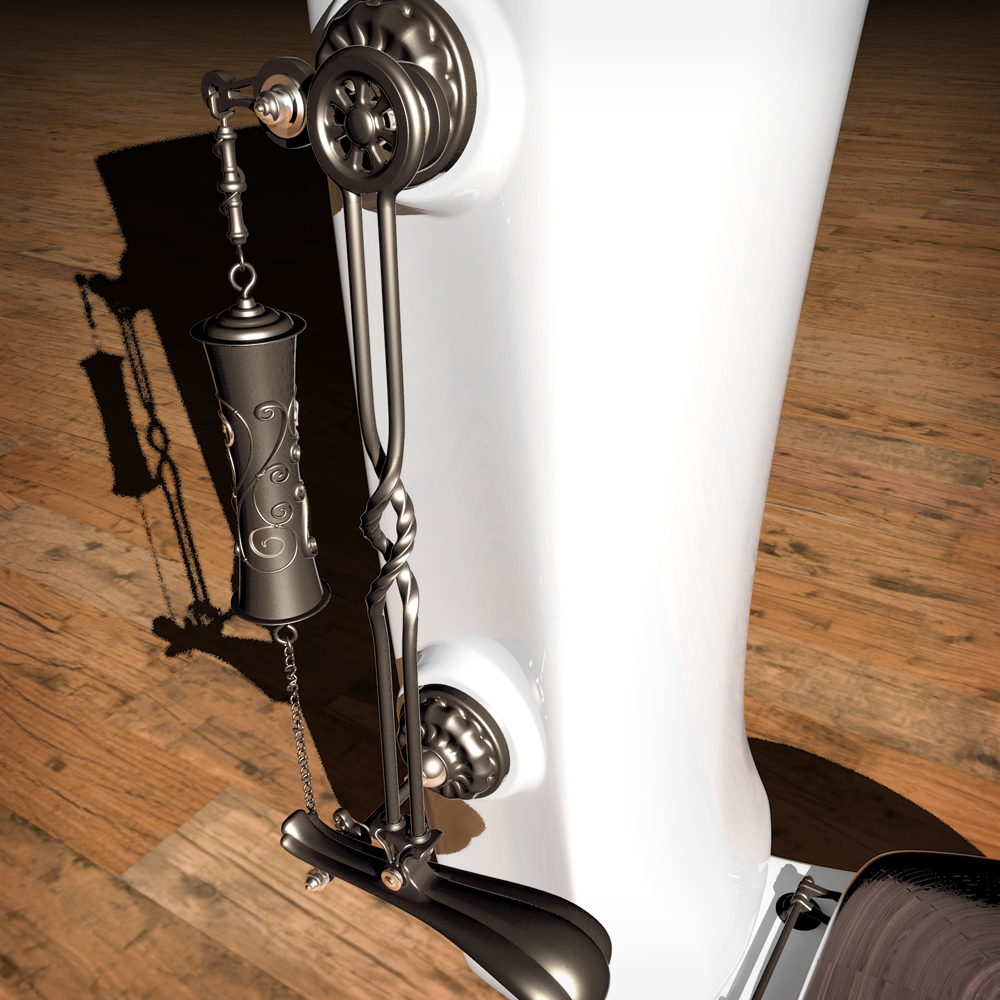 A little about the model:
The larger parts, as shown earlier were done with networks.
I threw in the use of nearly every tool in MoI's arsenal:
Revolves, lofts, lots of blends, Flows and even a double-Twist!
The back of the toilet basin uses plenty of custom [sweep/dif/blend] fillets.
I'm still a novice with rendering and I'd like to play with better materials and lighting.
I'd like to make the metal material out of something that looks like an old brass or bronze with a high, nearly black patina - but with polished edges from day-to-day handling.
This can be achieved with "ambient occlusion" option, V-Ray has this, but I don't think it's possible in Kerkythea.
There is some kind of material error on the lid object on top of the tank.
I've had to deal with this before in Kerkythea, and it seems to be due with either duplicated objects occupying the same space or something to do with the surface normal pointing inwards instead of out... I'm not sure and I'd appreciate a little wisdom.
I've provided the .3dm file for all to have fun with.
Find the files:
toilet_24.zip (.3dm)
toilet_24_wip_rend.zip (.obj)
toilet_24_wip_rend.mtl
http://www.mediafire.com/?3tlre2zc6y1qh